VCC donates 60,000 pieces of PPE to the fight against COVID-19
Posted on April 2, 2020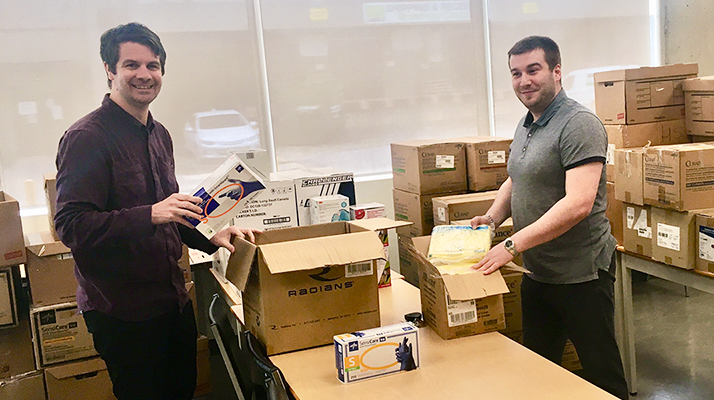 Left to right: VCC staff members Pierce Dunne and Joshua Johnson
Vancouver Community College (VCC) is lending a hand in the efforts against COVID-19 by donating 60,000 pieces of personal protective equipment (PPE) to local health care providers.
VCC has collected 55,000 gloves and 5,000 other items including masks, sanitizers, gowns, viral swabs, and other cleaning supplies from its Downtown and Broadway campuses.
The materials came from across the college and involved the dental, esthetics and makeup, hairstyling, health, science, jewellery, and auto collision programs, all of which began transitioning to online learning on Wednesday, March 25. Additional cleaning supplies were sourced from VCC Security and Facilities.
All materials were donated to Vancouver Coastal Health.
"VCC has a long history of being involved in the community," says VCC president Ajay Patel. "We know how important it is right now to get our resources to where it matters most."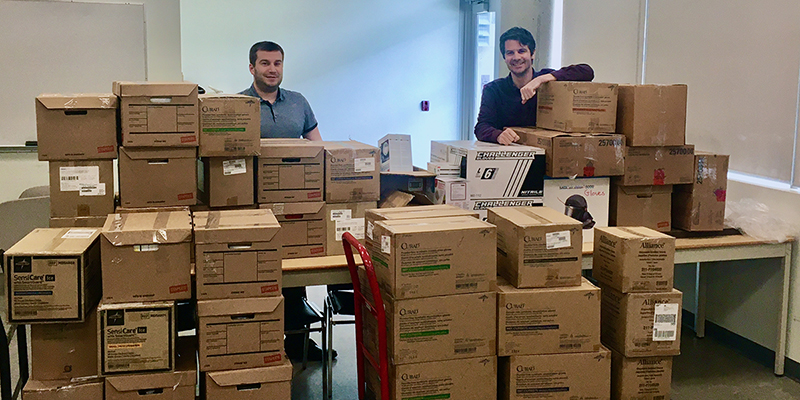 ‌
---
For the latest updates on what VCC is doing to support students and the commuinty, visit vcc.ca/bulletins and our COVID-19 FAQ page.